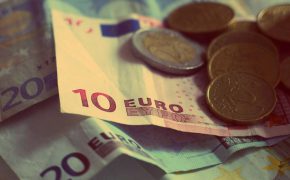 Swedish Voiceover Rates 
Studio cost included in all prices!
Scroll down for complete information
Base currency is EURO.  Currency converter 
---
Broadcast & Internet
Radio/TV/website ads, internet channels, cinema ads and similar. Usage: 12 months in agreed media.
| EXPOSURE | PRICE EURO |
| --- | --- |
| Radio, regional exposure* | 120 |
| Radio, national exposure | 380 |
| TV, regional exposure* | 220 |
| TV, national exposure | 480 |
| Cinema, regional exposure* | 220 |
| Cinema, national exposure | 420 |
| Internet, all channels | 340 |
| *per district/area/region | |
---
For industrial ('non-broadcast') use: 
E-learning, corporate video, technical and medical information etc. Price depends on project complexity.
| GUIDE RATES | PRICE EURO |
| --- | --- |
| Up to 300 words | 260 |
| Up to 600 words | 280 |
| Up to 900 words | 300 |
| Up to 1200 words | 320 |
| Up to 1500 words | 340 |
| Up to 1800 words | 360 |
| Up to 2100 words | 380 |
| Up to 2400 words | 400 |
| Up to 2700 words | 420 |
| Up to 3000 words | 440 |
| Upwards, per word | 0,13 |
| Add. services | 90 / h |
| | |

Business address:
SWEDVOICE
Segelgatan 10, SE
904 20 UMEA Sweden
Phone: +46 70 22 99 285
Email: stefan(at)swedvoice.se
Office hours: 1pm – 6pm, Mon-Fri (CET)
———————————————-
International Bank Transfer information:
Recipient/Account holder:
Mr.Stefan Kinell, 
Segelgatan 10
SE-904 20 UMEA, Sweden
IBAN:
SE52 8000 0842 0200 3505 4980
BIC:
SWEDSESS
SWIFT code:
SWEDSESS
SWEDBANK
SE-105 34 Stockholm, Sweden
Account: 8420 2 3505 4980
VAT reg. nr: SE540306481801

 ———————————————-


PayPal account email:

 

stefan(at)swedvoice.se
---
Regional exposure: = covering only a specific region of the country
National Exposure: = covering whole country or multiple regions
Base currency is EURO. Prices in other currencies are calculated from that. Click here for currency converter.
---
International payments

can be made via any major bank, your Internet bank, or PayPal. Full transaction info is normally on the invoice. IBAN bank transfer is recommended for payments within the European Union (EU) 
---
PayPal is recommended for payments from outside the European Union/EU (cheaper and faster than bank transfer). Cheques are NOT accepted due to the long and costly validation process.
---
SWEDVOICE Business Information
IMPORTANT NOTICE: Once your order is placed, you have agreed to the terms of business described here. Rates above are for voiceover recordings delivered as "one-run, clean-cut". Cut-up, audio mastering etc are additional services.
One-run: means that the recorded text is delivered as single continous soundfiles, page by page or simliar.
Clean-cut: means that any mistakes, pops & clicks, false starts, etc are edited out (= clean file)
Cut-up: means the recording is cut up into small individual files, individually labelled according to script. This is usually NOT included in price but is an additional service at hourly rates (please request quote)
Minor corrections are included in price 
such as misprounonced words, product names single words/sentences and similar minor adjustments 
Re-recording(s) 
due to script changes, amendments, add-ons or similar requested by the client are considered new assignments.
Additional services
Script adaption and linguistic corrections, file cut-up/labelling, addtional recording(s) called for by client and similar are additional services at hourly rates. 
Standard Delivery Format: WAV 24/48 mono, one-run, clean-cut, peaks -2dB, preroll/tail ca 500ms, content correct, no mastering. Please specify if other format is preferred.
File Delivery
Normally via WeTransfer, email, or uploaded directly to your FTP server
Offer or bid is valid for 30 days
Any offer or bid given is valid for 30 days from sending.
Payment terms
Unless otherwise agreed, payment is due within 30 days from invoice date.
Cancellation after product/recording has been delivered
If the client cancels the project/contract/order after the product/recording has been delivered, a fee of 50% of original contract value is to be paid as compensation for work done, regardless of other circumstances. The product/recording must not be used and must be destroyed.
Value Added Tax (VAT)
Value Added Tax (VAT) does NOT apply to orders from outside Sweden. Prices displayed here are net prices, no tax is added. However (if within the EU), your VAT number is required for the statutory quarterly report.
---
Studio cost included
Since I have my own recordng facility, studio cost is included in all prices. Click here for TechSpecs PDF
Free custom demo
Free 30-60 second custom demo made on request. Send script or similar text. If the script is in English, it does not need to be translated to make a custom demo; I will make a quick translation.
Same Session Discount
If two or more similar scripts are recorded in the same session, a 50% discount applies from the second version and onwards. Example: a radio ad campaign consists of 4 almost similar scripts that are all recorded in the same recording session. The first is full price, the following are half price (100%+50%+50%+50%)
Delivery approval
A delivered recording is considered to be approved when it has been 5 (five) working days from delivery without request for correction, taken into use, approved via email or phone, or there is obvious consent or other comparable circumstance.
Usage agreement 
Unless otherwise agreed at the time of purchase, a delivered recording may be used free for one (1) year for the purpose, region and media agreed upon at the time of assignment. Separate agreement is made for extended use.
Guarantee policy
Quality reputation is based on delivering quality products and ensuring optimal customer benefit. SWEDVOICE has a generous guarantee policy, including free minor corrections. The primary goal is that you, and most importantly your clients, are happy with the product. Do not hesitate to call back if the product is not up to your expectations. 
Confidentiality policy
Any material and information given in an assignment is considered confidential, and a confidentiality contract is made on request. However, unless otherwise agreed, SWEDVOICE retains the right to use a neutral sample of the recording for marketing purposes.